Irrespective of the type of business you own, your audience is always online. There's a need for you to keep in constant touch with them through various channels and content forms. Your content exerts a prominent influence over how your audience perceives you. It is thus crucial for you to plan and produce it according to how you want your brand to showcase itself. In this article, you'll find the exact answer to what is content writing and the best practices you can implement to create content that captivates and engages your target customers. You can use it as a handy guide to creating different types of content pieces.
Related Post: Best content writing services
What Is Content Writing?
Content writing means the whole process of planning, writing, proofreading, and editing content for a website. This content can include anything from blog posts, articles, video scripts, podcasts, and content for social media platforms like Twitter and Facebook.
You'd be surprised to know that around 87 percent of marketers today leverage content to propel their prospects through various stages of their buyer journey. They do so by using a myriad of content formats for every stage, beginning from awareness generation to buying decisions.
Today, the business landscape has become very competitive. A large number of organizations fight for getting their audience's attention. For a business to stand out, it needs to focus on producing quality and targeted content for its potential customers.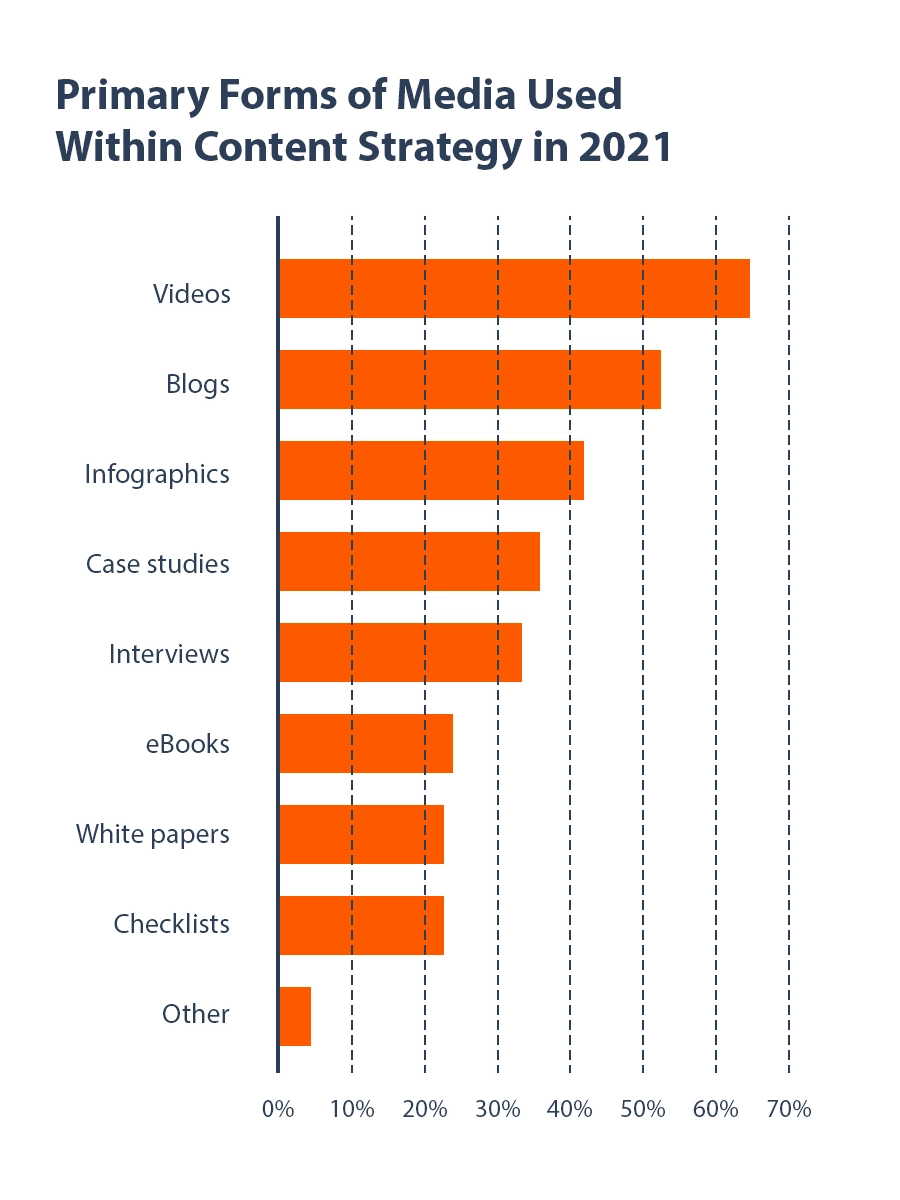 What is the Significance of Writing Effective Content?
By now, you must be familiar with what is content in writing. It is important for every type of industry. With the evolution of the internet, the face of content creation has undergone a massive change.
Currently, the content creation industry and the content marketing sector are closely linked. Various marketing tactics get implemented to produce effective content optimized for the search engine. The content today gets optimized not after it's written but right from the starting.
Writers are aware of the fact that their content pieces should focus on not only influencing people but also reaching out to more of them. In this scenario, writing content entails intelligently managing and arranging the marketing tactics and optimization procedures in the writing pieces. All this should take place without compromising the content value.
Speaking of value, modern content is all about providing as much value as possible to the prospective audience rather than just feeding them with information for the sake of it.
Related Post: outsource content writing services
How Marketing and Content Writing Are Interlinked
Today, it's possible to not rely so much on distributors due to the presence of the internet. You can create a post and then publish it in such a manner that it gets exposed to millions of people all over the world. Marketing and content writing are intimately interlinked with each other. Successful content writers are those who not only have informative blogs and websites but also have an organized revenue structure for them. It represents the interplay of digital marketing and content writing.
In the absence of marketing, a writer cannot get many opportunities for writing. At the same time, with a purpose and a direction to progress, a content writer can grow. Through the employment of various techniques, content writers can achieve this purpose. Put simply, marketing gets inevitably involved in writing content.
The purpose of creating content varies significantly. It can be to get traffic to a website or generate business awareness. Good content is the one that a writer prepares based on a purpose. Along with it, the marketing techniques and tricks can also vary.
Today, most businesses are internet-based. It is to the internet that people everywhere turn to for finding reviews and more information about the products they wish to buy. Thus, effective content creation means communicating valuable and useful information that conveys the essence of a brand.
How to Create Different Kinds of Content?
Content is of diverse types. Those who want a simple answer to the question, what is a content writer should know that they are people who specialize in creFating varied content pieces like articles, website content, product descriptions, press release, and social media content. Let's look into all these content types and how to create them one by one.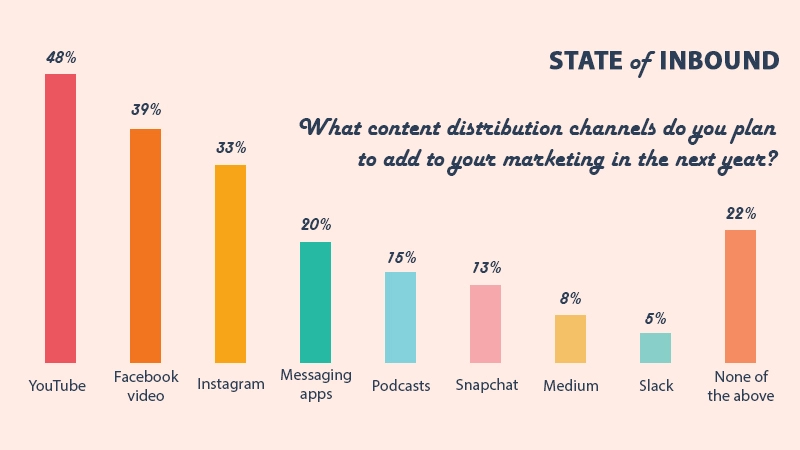 Related Post: Types of content writing
A majority of marketers create blog posts. There are valid reasons for creating this type of content. Blog writing, when conducted consistently, is an incredible way of getting more traffic to your website and enhancing brand authority.
Content writers create articles that correctly express the identity of a brand. The writer is skilled enough to translate even the most complex topics into easy-to-read articles for people. Such types of content pieces are the ones that facilitate visitors to turn into leads.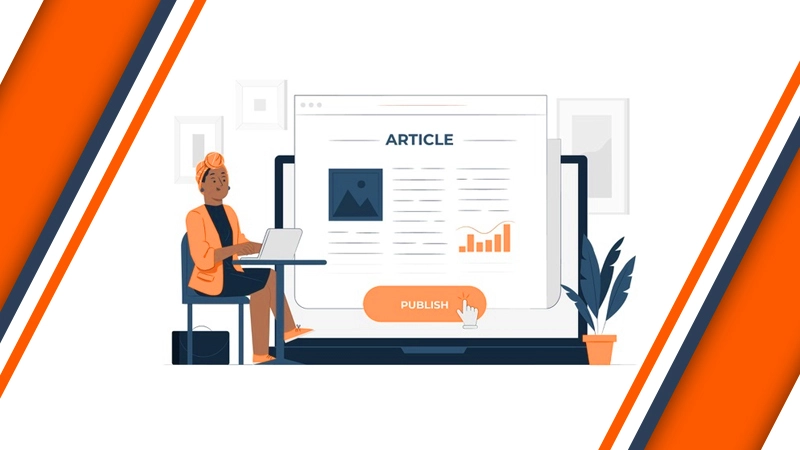 For creating articles that people can easily discover on the internet, a content writer does the following:
Pays attention to the keywords – They use keywords strategically in the text, meta-title, and description, H1 header, and subheadings.
Ensures that the title is optimized – The title is attractive but also gives people the key information they want.
Optimizes the meta description – A content writer lays down the benefits of a particular product in a unique manner.
Ensures that both the introduction and the body content is interesting and easy to read – A content writer does this by directly addressing people's feelings. The usage of various headings and informative paragraphs makes the article easily scannable by the visitor.
In the eCommerce domain, thoughtfully written product descriptions are the secret weapon to convince the reader to buy the product. So, what is writing content for products?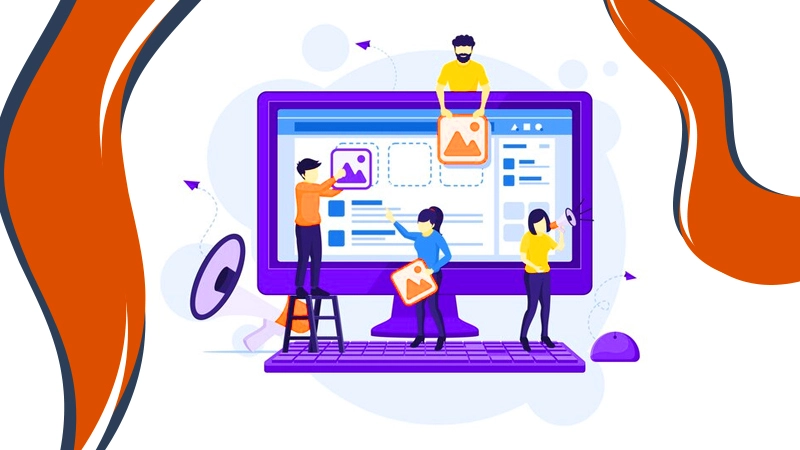 If you desire to compel your readers to make the purchase, then your content creation should be done in the following manner:
Content should be according to the target customer profile – When you make product content, use data and market trends to understand what your customer actually desires.
Content should embody the value of the target customers –The product content should incorporate the goals of the target audience. So, rather than listing down features, write more about the value the product creates for the buyer.
Implement technically proficient writing – There's no room for writing words like 'very', 'especially', 'great quality, and the like. You should employ meaningful words that allow your reader to comprehend how your product will benefit them fully.
Use keywords organically – In product descriptions, employ keywords in the body text, title, metadata, and refrain from writing sentences over 20 words long.
The website forms the crux of your content. It contains all the important information about your business. Thus, it should have content that develops its presence online. To know what is content writing for the website, you should have knowledge of all the different site pages, like Home Page, Landing page, Contact Us page, and About Us page.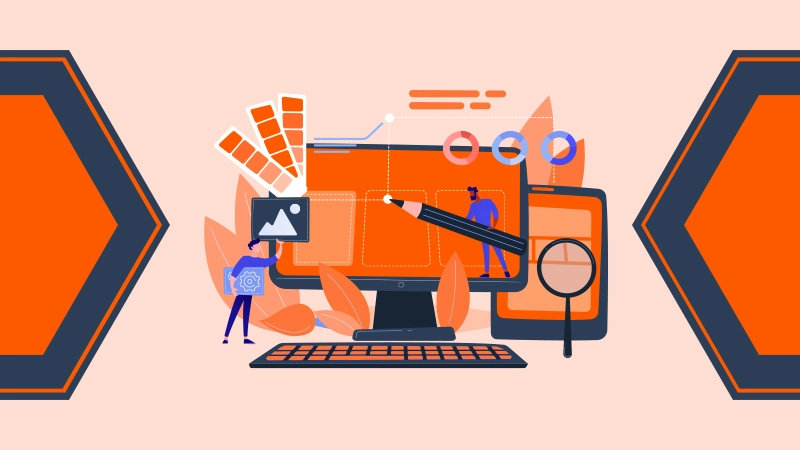 Some effective writing tips for creating content that stimulates readers to take action include the following.
Add links to your products and describe to the reader what benefits they will get by purchasing them.
Directly address the reader using pronouns like 'I', 'We', and 'You.' This makes your content more friendly and less formal.
Make your content easily readable by an average person. Don't use any professional terminology.
Give evidence about the efficacy of your products by providing the readers with customer testimonials and success stories.
Email newsletters are critical for keeping your customers engaged and staying in constant connection with them. Through newsletters, you can impart a wide variety of information like industry news, sales, new launches, and the like. In fact, around 55 percent of marketers report that most of their profitable ROI measurements are a result of effective email marketing.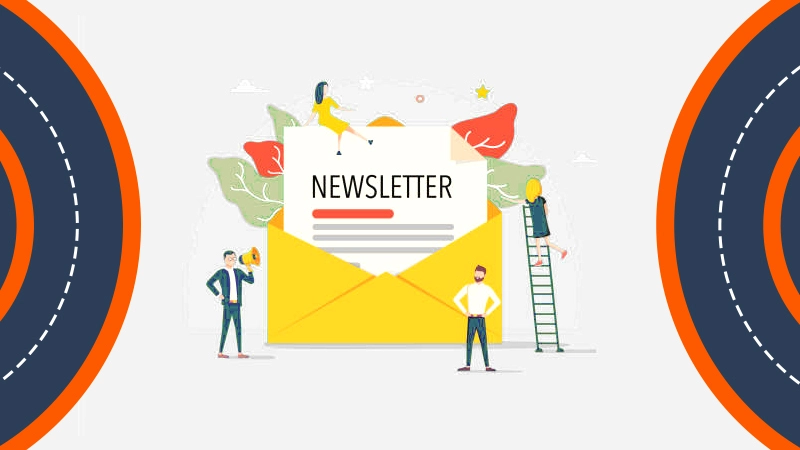 Very segmented emails have greater performance levels for open and click-through rates. To know what is content in writing an email newsletter, incorporate the following techniques.
Create a catchy title – A catchy subject line that has a bit of humour can instantly captivate the reader's attention.
Focus on the potential advantages to readers rather than your business – Brainstorm how your readers can benefit if they take action you desire them to take. Accordingly, write the newsletter.
Maintain clarity in your message – Clarity should be a characteristic of the visual design as well as the text. The brightest and most dominant button should be the CTA or call to action. The newsletter text should outline the main idea. Do not go about writing something that is not related to the offering. Readers don't have much time to read the entire newsletter.
Creating a press release is the initial step in the direction of attracting the attention of the media. It stimulates them to write a story about your product.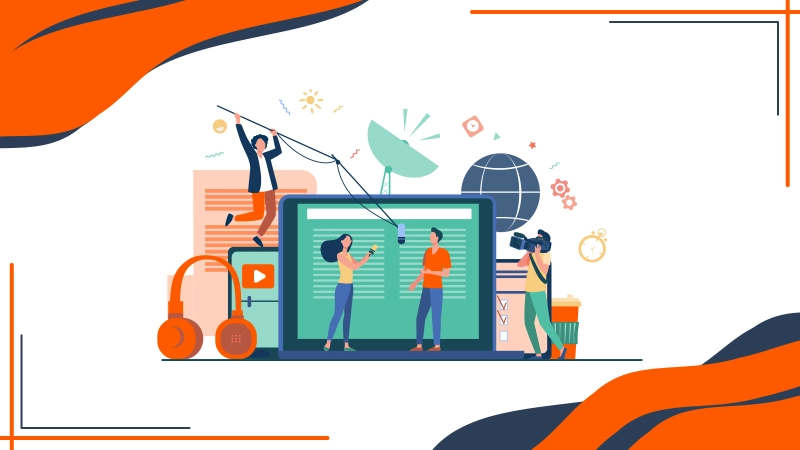 Some questions that you should have an answer to while crafting a press release are as follows:
What or who is it about?
Where is it taking place or took place?
What happened or is happening?
What will be happening or what happened?
What's the importance of the event?
In a press release, you also need to stick to a specific word count. Apart from that, you need also to mention the relevant contact details of the business.
Many successful business owners regularly create eBooks. It allows them to come across as an industry expert in their domain. eBooks educate the reader about your offerings. Thus, you can build your credibility effectively by publishing eBooks.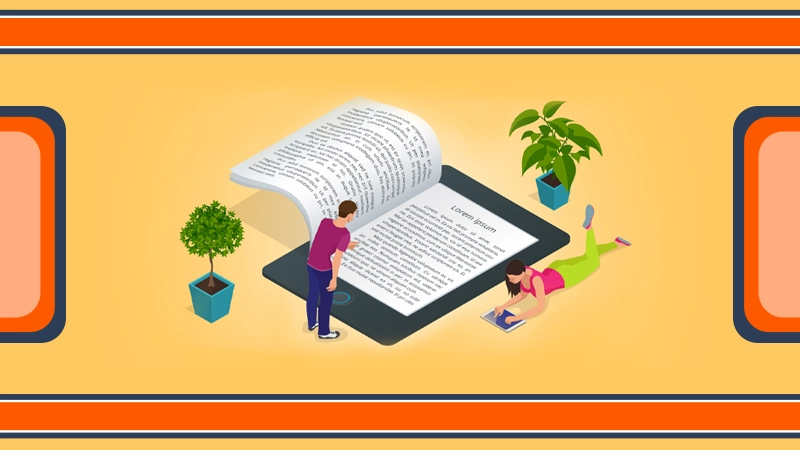 You might wonder what is content writing for eBooks or how writers create compelling eBooks. Well, they keep in mind the tips mentioned below.
A careful selection of the topic – Content writers, spend a large amount of time researching the topic that can attract a majority of readers. It's no use creating an eBook on a topic that doesn't entice people.
Creation of a captivating title – Content writers pen down the final title of the eBook only after writing the body part. It ensures that the title perfectly conveys the information that the eBook provides.
An organized table of contents – Skilled writers well know the importance of creating a table of contents for their eBook. It presents the structure of the book in front of the readers and helps them to navigate better.
Relevant evidence and statistical support – A high-quality eBook is one that's credible. Writers ensure that they are backing their words with relevant data to increase its authority.
What Is Content Writing in a Nutshell? – the Most Effective Tips
Although writing content that satisfies visitors and allows them to convert isn't an easy nut to crack, there are some you can make such content. Here's a final breakdown of the most effective tips that a content writer should always keep in mind when writing any kind of content.
Create a head-turning headline to spark audience interest or stir their emotions.
Start out with a hook that compels the readers to go through the rest of your content.
Conduct extensive research on the topic you are writing about. Ensure that it has relevant data and metrics.
Identify a single key message that you want to communicate before you build your content.
Write in a voice that is unique to your brand. It should convey the brand's personality.
Optimize the content. Ensure that it has short paragraphs, sentences, and lists in bullet forms. Employ SEO best practices.
Create a draft and edit it thoroughly. It is how it turns into high-quality content.
Final Words
Creating powerful content entails addressing every phase of its creation, like research, planning, and final writing. By paying due attention to the ways by which you can optimize the content, you'll be able to reach out to a greater number of people. For it, a business can seek reliable content writing services. These services have experienced and skilled full-time writers as well as freelancers who are well-aware of the intricacies of robust content creation.
Related Post: Benefits of content writing services