Most businesses think that having a website that is aesthetically designed and has complete information on products and services is enough to get sales. But this is no more than a misconception that we will clear today. A business website mostly has essential pages that are uploaded once with constant content that is changed over a period of time. Most visitors would visit one or two pages and then finally exit the website. There is nothing that can engage them. But if a website has blogs, it can engage the audience weekly, fortnightly, or monthly based on their content marketing strategy.
A Blog on a website is a means of communication with the audience. It builds a relationship with visitors and makes them feel that they are getting answers to their queries. Thus, every business must start a blogging page on their website.
Related Post: Best Blog Writing Services
Why Your Business Needs A Blog?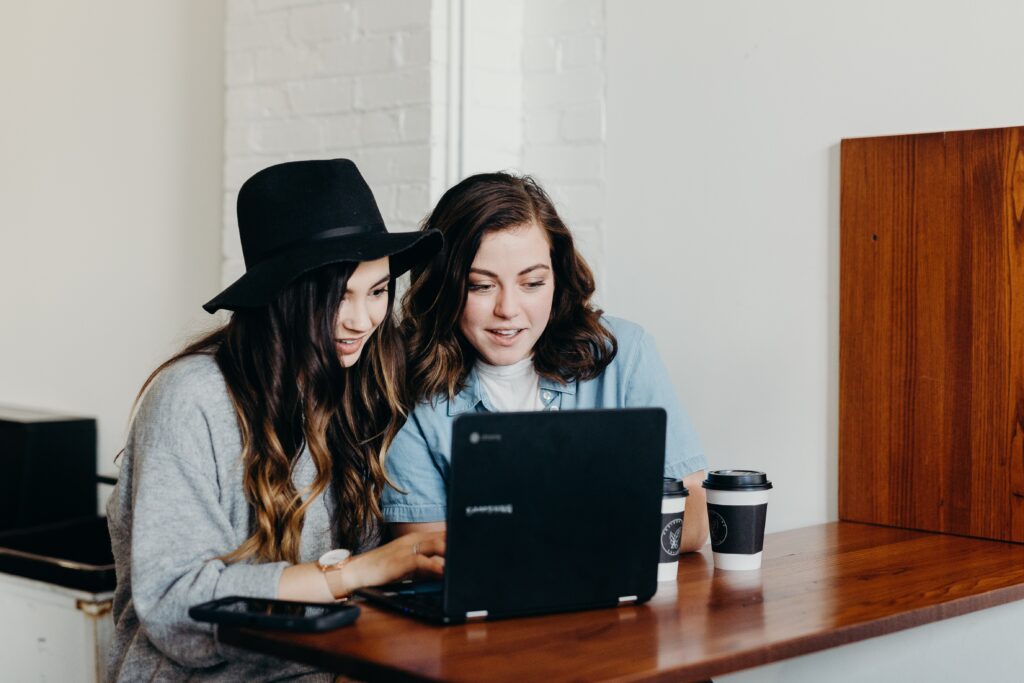 Blog Content Writing is challenging because it is speaking on behalf of a brand in their voice thus, the key message should get out there among the audience in the right set of words.
Related Post: How To Write a Blog Post
Here are 8 reasons why your business needs a blog:
An important tool for self-promotion
Do not confuse self-promotion with bragging. Business is all about telling your audience what achievements you have so far and what kind of projects you have worked on.
If you share blogs, which include a "step-by-step guide to building a land page", or "a how-to guide for developing eBooks" then your audience would love to read your experience. In fact, they would keep coming back for more. Personal strategies/ experience always helps in driving more audience.
Great way to insert relevant lead magnets
Imagine you have written an extensive blog on how to get started with Pinterest marketing. You have written in the exact way you did for your client and even shared the screenshots and links to make it more trustworthy and engaging. This tutorial blog will surely help new visitors a great deal.
Now if you smoothly slide in a lead magnet such as download "Free Pinterest templates", you are most likely to get more signups that uploading the same lead magnet in the sidebar.
SEO Boost for the website
A blog is a great way to insert relevant keywords inside a webpage. You target 5- 10 keywords and distribute it among different blogs to make your website rank. A keyword-centric blog will tell crawlers that the website has the solution an audience is looking for and therefore your webpage will rank in the search engine.
In fact, it is easier to rank a website for blog pages than the essential pages.
Chance to connect with the audience more often
With a few essential pages, you have such limited information to share with your users on social media, newsletters, or emails.
But if you publish a blog every week, you can always share it once on email and share small parts of it on social media along with the blog link. You will always have more reasons to connect with your audience regularly.
A great source for repurposing
If you aim for 3-4 blogs a month, it will give you a lot of content that can now be repurposed into an infographic, a video script for YouTube, a presentation for Slideshare on LinkedIn, small social media captions, etc.
A blog is a whole package of information that includes your experience, supporting facts and figures, etc. But that whole information can be broken down into bits and pieces to develop multiple content forms.
Win over the audience with frequent content
The blog works in both situations i.e. when you trying to grab your reader's attention & when you already have their attention and now they need regular engagement.
Besides social media, the second-best frequent way to connect with your audience is a blog.
You just need to choose blog topics that they are interested in this way they will keep coming back for more because they know they will get all the solutions under one roof.
Allows interaction with the audience directly
When you publish a blog, users can directly come and comment. They can either ask for further advice or share their opinion on your blog.
Again, they can leave comments about, the experience you share or even might ask for help. This one-on-one interaction is important because people who were just random visitors have now become a prospect.
They have noted your website and think that you may have the answer. They are looking for or you have content that they like to read. This is a very important step for any business where engagement occurs between a business and a customer. Directly as this is how it initiates the sale process.
Give credibility & brings transparency
The more you put information out there, the more your audience thinks that you have expertise in the subject. If you quote from solid references and share what no one is sharing then it will position you as an authority.
Again, if you are sharing your work regularly and the outcomes. You got for your client honestly, then there is no way that your audience will look in another direction.
Maintain transparency to build a long list of loyal audiences and share information that has high value and most importantly bring results.
Conclusion
By using blogging as a means of communication, you can stay with your audience at every stage. Right from making them "aware of your products/services" and "educating them" "how the product can help them" to "helping them make decisions" and "adding new names to the list of loyal customers", blogging can do all.
If optimized correctly, blogging can reduce the reliance of companies on paid advertising and word of mouth, etc. Thus, if you are thinking of starting corporate blogging, contact the blog content writers at contentwriting.us for Bog Writing Services and get the outcome for your business.
Related Post: Blog Outline Template