Keyword Research for SEO is one aspect that not everyone can excel at. It needs understanding and knowledge of how Keywords fetch traffic and tell crawlers that a web page has the information the audience is looking for. Earlier marketers use to work on exact keywords, but now they focus on working on variations and synonyms of it too.
What Is Keyword Research For SEO And Why It's Important?
Keyword research is finding words or phrases that users enter in the search engine as a query. Keywords are usually chosen based on intent, search volume, and SEO difficulty. The closer you get to finding the right keywords, the more traffic you can get on your website.
The importance of keyword research is that it tells the search engine that the web page can answer the user query. The more search engine shows your webpage in SERP, the better will be the ranking.
If you are selling products or services and your webpage is displayed in SERP, the chances of CTR and conversions will be high.
Here is the step by step process of doing keyword research for SEO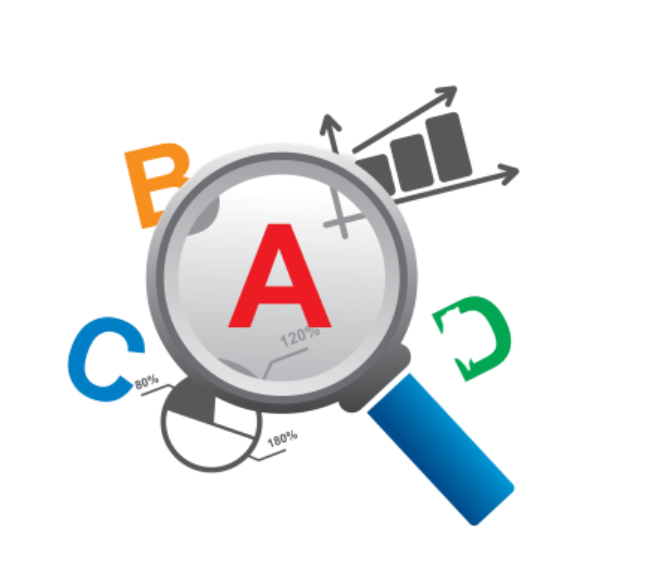 1. Before Doing Keyword Research, Ask The Right Questions
Before you start finding the most searched keywords, ask yourself some questions. For instance, there is a brand that sells an energy drink. If they want to market their product and get traffic on their website and they have chosen you as their SEO analyst, these are the questions you must ask:
Who uses energy drinks and when?
Where are they located?
Why they buy energy drinks?
What device are they using to buy energy drinks?
Is it seasonal or throughout the year product?
Asking the right questions and finding the answers is the basic and most crucial step for keyword planning
2. Make A List Of Relevant Keywords Or Phrases For SEO
Once you understand the target audience, make a list of words that surround the product. These are usually known as head terms (they are generic & short i.e. below three words) For instance,
Energy drinks
Heath drink
Workout drink
Vitamin C drink
Sports drink
Now, you enter the head terms in Google and see the related search terms that Google shows. This way you can convert your main topic into keyword phrases or long-tail keywords (keywords that are specific and are more than 3 keywords, We call them long-tail keywords.)
Energy drink ingredients
Benefits of health drinks
Side-effects of sports drink
Types of workout drinks
Best vitamin C drinks in United State
It is easier to rank long-tail keywords than head terms. Given below are two examples:
Energy drinks (head term)
Best energy drinks in the US below $10 (long-tail keyword)
Which do you think would be easy to rank? (If you said #2 that means you are getting hold of the keyword research process)
3. Learn Essential Tools For Keyword Research
You need to know and operate Keyword Research Tools. There are several tools in the market, but the most popular ones are Ubersuggest, Keyword Research Planner, Ahrefs, etc. Choose one of the following tools and start with the narrowing of your keywords list. Out of 10 or 20 keywords that we selected, we must reduce them to 5-7 so that we can build content around it.
Start analyzing terms for their monthly search volume and the SEO difficulty. The combination that works best is high search volume and low SEO difficulty (1-10) for beginners.
Note: Different tools have different ways of showing results. Some may indicate by colors, some by numbers and some might even show keyword ideas or topic ideas based on your head term search.
Here's a deal
Narrow down your list. You can also make an excel sheet to store your findings.
4. Look For Your Competitors Ranking Keywords
Enter a head term in the search engine and see the top three results. Now note the web links of your competitors and use tools like SEMrush to analyze which other keywords are your competitors ranking for?
You must note down all the keywords in an online medium so that your research is in one place.
If there are some common terms you both are competing for then you should go ahead and make a strategy to outdo their ranking. Check for the no. of backlinks they have on the webpage and make more on your webpage (if you wish to outdo them), do on-page and off-page SEO consistently to get the results.
5. Choosing Keywords Strategically
Depending on the kind of your business, there are 3 ways to choose keywords:
1. By location
If you are targeting your product in a specific region, city, or country, then your keywords must include the name of that location. You can use tools like Google Trends or Planner to find the search phrases.
For instance, Best energy drinks in California
2. By competition
Again under competition, you can choose keywords, which your competitor missed out on. For instance, there is a keyword that has high monthly search volume but low SEO difficulty and your competitor are not ranking for it, then you should grab the opportunity.
If you want to fight the competition fiercely, then try another approach. Choose the keywords your competitors are ranking for and outdo them by doing aggressive SEO tactics.
3. By season
Seasonal keywords are one good opportunity to rank. If you have a product that only sells during New Year or Christmas or Diwali then you should include it in your main topic and start developing content around it. This way you will get an edge over your competitors.
6. Understanding the Search Intent For Better Keyword Research For SEO
Choosing keywords depends a lot on search intent. There are thousands of ways to search for a particular thing.
1. Local Intent
When a user is a search to buy a service or product nearby. For instance, getting a take-out in 25 mi radius. This intent is great for local businesses that operate only at a certain distance or region.
2. Information Intent
When a user is looking for direct information. For instance,
What is keyword research?
Who is Rand Fishkin?
3. Transactional Intent
When a user wants to do an activity. For instance,
New York To London Tickets (Buying plane tickets)
Download the song " Marshmellow-Friends"
When a user wants to go to a specific section or area on the Internet. For instance, HubSpot Blog Topic Generator, or Neil Patel Blog
5. Commercial Intent
When a user wants to buy a commercial product. They might check products individually or compare them with similar products online.
For instance, a query on:
White wedding dresses, or
Rompers Vs. Jumpsuit amazon
If you know the search intent of your users, you can choose the keywords specified in the same way.
Conclusion
Keyword research is not one time, but an ever-going process. Firstly, be updated with any changes in search engine algorithms, and secondly, changes in trends are common. Thus, every month or quarterly you might have to reevaluate your keywords.
Good keyword research for SEO can only be ensured if you have professional SEO content writers to build bespoke content. You can hire SEO Content Writing Services from contentwriting.us who has a team of professional writers that write valuable and SEO-friendly content. Thus, if you want your business to rank, contact our team today.