There are several parameters that you need to check before writing good content such as attractive titles, appealing introductions, inserting links, etc. but there is one most important parameter that you should never ignore and, i.e. the usage of Keywords or rather a key phrase for SEO. In this article, we will learn the importance of keyword density and how it will affect SEO.
Content writing and SEO content writing can show you a vast difference between the results they can fetch. Straightforward content is excellent and appealing to a reader that attracts and engages them. SEO content is a different ball game altogether. It not only puts users first but also complies with the search engine algorithm.
Before we go any further, lets first understand the role played by Keyword or critical phrase density.
What Is Keyword Density?
 Keyword density is the count of target keywords (focus keyphrases) in a given number of words or webpage. For instance, if your web page has content of 1000 words, and you have inserted your target keyword 7 times, then the keyword density will be 0.7%.
The formula for calculating keyword Density (KD) is 
KD= No. of times Keyword is used in content or webpage/no. of words on that webpage
Now, if you are looking for an ideal keyword density, then the search engine algorithm has specified none. But yes, if you believe the experts or follow good SEO practices, 1-2% is good enough. For instance, if you have a content of 100 words, then your Keyword can appear 1-2 times. This will not come under keyword stuffing, and the search engine will be able to find your content easily.
Generally, content marketers, these days prefer to use phrases instead of words. So it's usually a combination of words rather than a single word that is used as a keyword. Sometimes marketers refer to it as a critical phrase only.
Why Keyword Density Is Essential For SEO?
When a user searches for a query, the search engine shows the most legit and informational web pages in top positions. But for this to happen for your webpage, you need to tell the search engine what your page is all about. This is where the focus keyphrase comes in. For instance, if your user is looking for "best sports menswear in Illinois" and your web page has a focus key phrase as "best sports menswear" then there are high chances that your webpage will appear in the SERP.
The key phrase is the word on which you want to rank your web page. If you have a webpage about "baked dessert recipes", then you need to use this key phrase evenly throughout your content.
To avoid negative ranking, optimize your keyword density in the range of 1-3% and make sure that you are keeping your content pleasant for the readers to read. If the user finds the content repetitive, filled with keywords and something that does not make any meaning, then it is likely to exit, and this can affect your position on SERP.
What Is Keyword Stuffing?
Keyword stuffing occurs when you have a high keyword density. For instance, if you include your main Keyword in every line, then it will result in content that is not pleasing for readers to read. Any search engine aims to solve a query and not provide links to the webpage that are meaningless.
Keyword stuffing was a famous black hat SEO technique. But today sensible marketers avoid it at all costs because keyword stuffing can lead to search engines penalizing your site and altogether remove it from SERP.
Is Low keyword density acceptable?
We now know that high keyword density is nothing but spammy. But have you considered what a low-density, keyword content can do? It's like opening a shop and not telling anyone about it. If you don't use your key phrase enough, then it will adversely affect your SEO. It merely means that crawlers will not be able to locate your page because 1000 other web pages are trying to compete for the same key phrase. 
So no, low keyword density is not acceptable if you want users to find you and your product/service. You have to make your business visible by following the best SEO content writing practices.
Best Practices For Keyword Optimization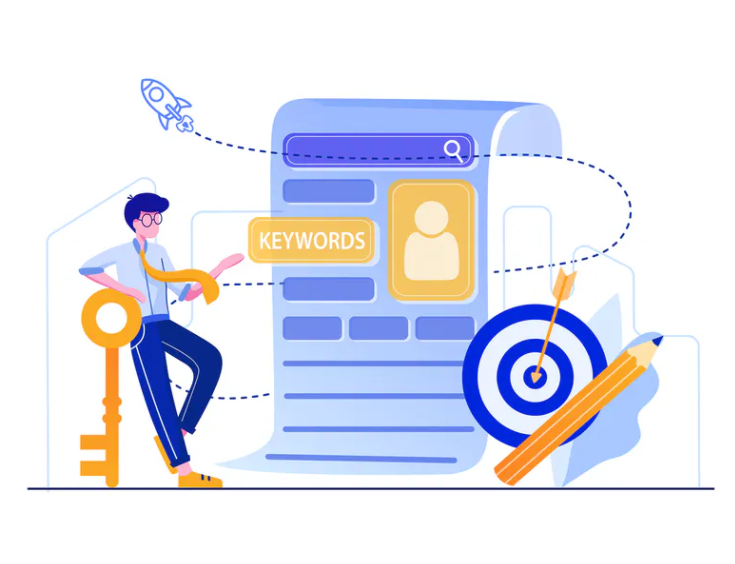 1. Use Keyword stemming process.
The Keyword stemming process means adding prefix, suffix, and plurals to the main Keyword. It brings a variation of the main Keyword. Search engines can easily recognize these keywords and can still suggest your web page for top positions. For instance, if your target keyword is "baked good" you can make different versions such as "baked goods", "best-baked goods", "baked goods in Illinois."
2. Insert Semantic keywords
Semantic keywords are again variations, but unlike Keyword stemming process, they bring variations by giving contextual support. You can use the synonym of the target keyword as different words will mean the same thing. For instance, instead of "good", you can use "exemplary".
Let's consider another case, if your Keyword is "visual market" you can use variations such as "visual marketing" or "marketing visual" etc. Search engines use semantic SEO to understand the webpage and rank it. 
3. Appeal to the reader first.
There is no winning without a reader like you first. Your audience or users must like you before search engines like you. This is not optional. If your reader is not getting benefitted or leave with a solution they came for then it's of no use. Even search engines want to help the users ending up on a webpage. If your content fails to achieve that search engine will lose interest in your webpage completely.
4. Use long-tail keywords
There is a high chance for your webpage to rank for a long-tail keyword than the exact Keyword or small Keyword. The competition becomes less in this case, and by maintaining the keyword density, you will start getting results faster. You can use tools like Google trends, ahrefs, and keyword planner by Google to find the trending and high volume, low competition keywords.
5. Avoid black hat techniques.
Do not use any keyword optimization process that does not come under best practices. Black hat techniques like keyword stuffing can ruin all your efforts and hard work. Now some marketers might do intentionally others would commit a mistake. Thus you have to make sure that you have sufficient knowledge on SEO and keyword optimization process. A mistake can cost you a penalty from a search engine.
Smart Search Engines Need Strong SEO Content Writing
Keyword density and optimization shouldn't be taken lightly because this is what helps in the ranking process. Also, search engines have evolved with time, and there have been technical advancements too, such as the Hummingbird algorithm and Rank Brain.
Thus, if you want search engines to find your content, you have to abide by the new rules and algorithm updates. For this process, you need SEO Writing Services from a professional agency. We at contentwriting.us writer SEO content that is following all the best practices and is appealing for any reader who lands.
Our writing and editorial team makes the content engaging and conversational. We create content more about the user by presenting solutions because that's what they come for. So go ahead and contact our team today to get a head start for your content process.