One of the highly engaging tasks that a student can do is writing a synthesis essay. This type of essay allows you to show that you can undertake deep research and understand complex concepts. It also allows you to demonstrate the basis of your argument. But many students wonder how to write a synthesis essay? Well, the defining trait of a good essay is that it borrows ideas from varied sources, explains them briefly, and blends them into a thesis statement. When you identify the synthesis statement, you can easily match it with other theses. In this article, you'll find how to construct this type of essay. You'll also learn how to make its outline and format it.
What Is a Synthesis Essay?
You can consider a synthesis essay as another form of thesis. According to its definition, it refers to discussing ideas in written form. This essay draws on two or more sources from observations, academic papers, fiction sources, and the like.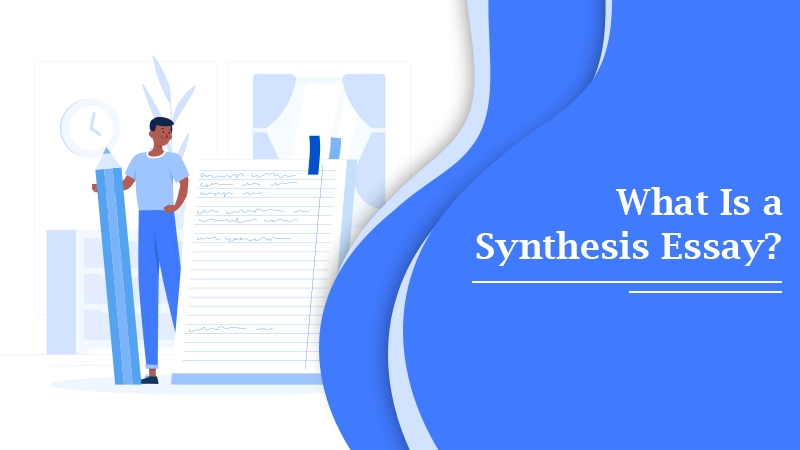 Put simply, if you have more than a single idea from somewhat similar topics, you can isolate their crux. For example, suppose you have a paper that assesses smartphone use and another on the influence of teenagers on social media. You can unify data in both of them. Then, you can develop your combined thesis like smartphones, and social media aren't ruining a generation.
In such an essay, writers discuss data from their sources to either describe or argue something unique. It has a 5-paragraph essay structure. Generally, college or high school students write this essay.
How to Write a Synthesis Essay?
To start writing this essay, collect all the relevant sources. Your resources can be books, documents, articles, and movies. Go through them properly. Take notes or create summaries of important sections as you go through them. They will be used for citation purposes. Now, take all that you have written and make judgments about them. It is called synthesizing the information. At this time, you should try to find how the topics link to one another. Find answers to the following questions:
Do the different topics build on each other?
Are there any similarities or differences among them? Compare and contrast the topics.
What can you deduce from them?
Is there any new idea that you can develop by studying them?
Now, make an essay outline. It can be anywhere from 5 to 6 paragraphs long. In the first para, you will summarise the introduction. Here you will also develop your thesis. In three or four sections, note down your important points. In the last part, you'll summarise the conclusion. Through an outline, you'll be able to view a glimpse of your argument. You'll also be able to see the flow of your thoughts.
How to create the thesis of your synthesis essay?
As mentioned before, the thesis is the claim you are making in your essay. For instance, if you want to argue against students using a mobile phone, you must portray it. Whereas some essays don't have any thesis, like literature reviews, others do. You may be required to read the resources and build your unique point. Remember to make this statement thought-provoking for your reader.
How to write the body of the essay?
After building a thesis statement, the next step is learning how to write a synthesis essay body. This part displays your unique idea. In simple words, it'll have a summarised version of the various sources you consulted. If you are writing an argumentative essay, you'll write arguments and counterarguments. Check that every paragraph brings a new idea or theme. At the same time, ensure that you are not writing a lot of information in each section. If your essay has a thesis, address it through a topic sentence at the starting of every section or para.
Demonstrate relations between various topics by using statements. Remember that this essay doesn't only show the data. It also takes it apart and reveals the skeleton of the argument. Develop a case for your thesis. If you are writing a literature review, assess what the data indicate about it.
How to write the conclusion of the essay?
The conclusion summarises what you talked about in the body. Your conclusion should cover the significant themes in the essay. It should also clarify a crucial fact that you have put forward in your essay. In this part, you will interpret the facts in your paper. You can also guide the reader on where they can go for further research on this subject.
A good essay also gives credit where it is needed. You need to ensure that you have a reference list that acknowledges every source you use. Often, students get tempted to cite only direct quotes. But it's vital to mention the ideas you use in your essay too. Some colleges want their students to use citation in the MLA format. There are others who want students to use the APA format citation. Whatever the kind of citation your college asks you, do that. It will ensure that your essay does not plagiarize the work of others.
How to review and close your essay?
Many writers create a title after they have completed the essay. They choose a suitable one that perfectly fits the thesis and what they have discussed in the paper. The essay you've created is a draft. So, you must go through it again and make edits whenever necessary. Proofread it thoroughly. When you do that, ensure that all the ideas are flowing logically from one to another.
Key Tips for Writing Synthesis Essay
For understanding how to write a synthesis essay effectively, keep in mind the expert tips below. These will guide you while you begin the essay writing process.
Pick reliable sources – Always use sources that have valuable information. They should have valid data. This data shouldn't have been proved wrong anywhere. To choose good sources, you need to do extensive research. For synthesizing the information effectively, read widely.
Create an outline – Making a synthesis essay outline is vital. It will help you in organizing your thoughts. By creating an outline, you will come to know if you have sufficient points to cover. If you find that you need more points, do your research accordingly. When you have an overview of the themes, you can organize them to fit your essay structure in the best way.
Create an attention-grabbing introduction – Readers will only be interested in going through your essay if you hook them to it from the start. So, create an opening line that arouses the interest of the reader. It should be such that they want to read the rest of your essay. Additionally, create a catchy thesis. Try to strike a chord with your readers' emotions.
Address the reader properly – You should write your essay in the third person. So, speak or write with authority. Don't use words like 'I think that,' or 'In my view.' It shows that you are not sure of your claim.
Use relevant vocabulary – This essay aims to communicate the relationship between ideas. It persuades your readers of a specific conclusion. You should do this by using precise vocabulary. Such a vocabulary creates clear mental pictures. When you use precise wording, you also prevent your essay from becoming verbose. So, it's best to convey your message in as few words as possible. Choose your words correctly. Only a few words should be enough to communicate your message without comprising clarity clearly.
Use clear sentences and a logical paragraph structure – The sentences shouldn't be too long or too short. Begin the para with a topic sentence. Then, discuss the theme in it. After that, conclude. Do not make long sections. They only make the readers lose interest in them. Use simple sentences rather than complicated ones.
Make use of transitions between sentences and paragraphs – Transitions are a vital part of learning how to write a synthesis essay clearly. Your phrases and paragraphs should effortlessly progress. Some transition words you can use include still, even more, more importantly, and the like. Also, words like afterward, then, and many more are perfect for explaining new themes.
Review and proofread – You cannot write an excellent essay without proofreading it. No one likes to notice grammatical errors and keep reading poorly written sentences. So, read out loud the essay after writing and eliminate all these errors. Apart from this, always make it a point to start writing the paper as soon as it is assigned. This way, you'll have more time to proofread and edit your work.
Use citations – Your teachers can catch plagiarised work quickly. In fact, it's a criminal offense in universities. So, always cite your sources. You can use various applications for it. Some applications scan the barcode of textbooks and produce a citation. You can also use a built-in citation tool like Microsoft Word for it.
The Structure of a Synthesis Essay
A synthesis essay outline is helpful when you want to structure your essay. It also helps you to plan your work. You need to give the proof, sub-arguments, and particular points in the right section. Ensure that every part is proving your thesis's claim. If you try to put any additional information, it will only reduce your paper's quality.
If the data is against your primary claim, acknowledge it. It will increase your paper's quality. Ensure that you pick every source carefully. When you write about the causes, don't write them briefly. Instead, analyse them.

To understand how to write a synthesis essay effectively, you need to know it's basic outline. It has three parts.
Introduction – It includes a thesis statement.
Body – It has arguments and counterarguments to your thesis.
Conclusion
1. Introduction
The synthesis essay outline begins with an introduction. The introduction should have a hook or a catchy statement. It should also have the context of your topic. Essentially, it is a summary of what your entire work will be about. You will also write the thesis statement here.
This essay will always consist of a thesis. So, as you already know, a thesis is the core argument of your whole paper. In this type of essay, your thesis must be the central argument of individual sources' theses.
2. Body
In the first paragraph of this essay, you must write a counterargument to your thesis. This section shows the writer's capacity to think from a contesting viewpoint. It is highly regarded when you are pursuing higher education. However, you should forever be mindful of how you are writing the counterargument. It shouldn't be sufficiently strong to discredit your thesis.
Further, the following sections should present arguments in support of the thesis. Don't forget to structure all paras in the body by adhering to a synthesis format. This format is as follows:
Supporting argument
Topic sentence
Proof
Assessment of the proof
3. Conclusion
In the concluding portion, you'll present a summary of the whole essay. After that, end the paper with a single sentence. Put simply, just restate the significant points and write the answers to any questions that you may have left unanswered.
What Are the Types of Synthesis Essays?
There are two significant kinds of synthesis essays. They are explanatory and argumentative. Although both are slightly different, their formatting is essentially the same.
1. Explanatory synthesis
This type of essay allows your reader to acquire a greater knowledge of a topic. Its goal is to describe or explain a specific topic. The writer will use various sources and explain their viewpoint. The paper will objectively assess the similarities and differences between views. But it will not pick a side or convince readers to agree with a specific point. When you write this type of synthesis, you must explain the subject through your sources. Support every claim with more than one credible source.
2. Argument synthesis
This type adheres to the same structure as an argumentative essay. But its goal is to argue a particular topic and use evidence for justification. In this paper, you'll assert your position and support your claim with credible evidence. You'll argue only a single specific point.
Rules for Formatting Synthesis Essay
Formatting is a crucial element of knowing how to write a synthesis essay. The format of this essay majorly relies on the style that your teacher has asked you to follow. The three standard formats are APA, MLA, and Chicago style. APA format is used in the domains of Psychology, Education, and Science. On the other hand, the MLA format is used for citing Humanities. The Chicago style is for Business, History, and Fine Arts.
1. Points to remember to cite in MLA format
When you are formatting your essay in this format, you must follow some key points. They include the following.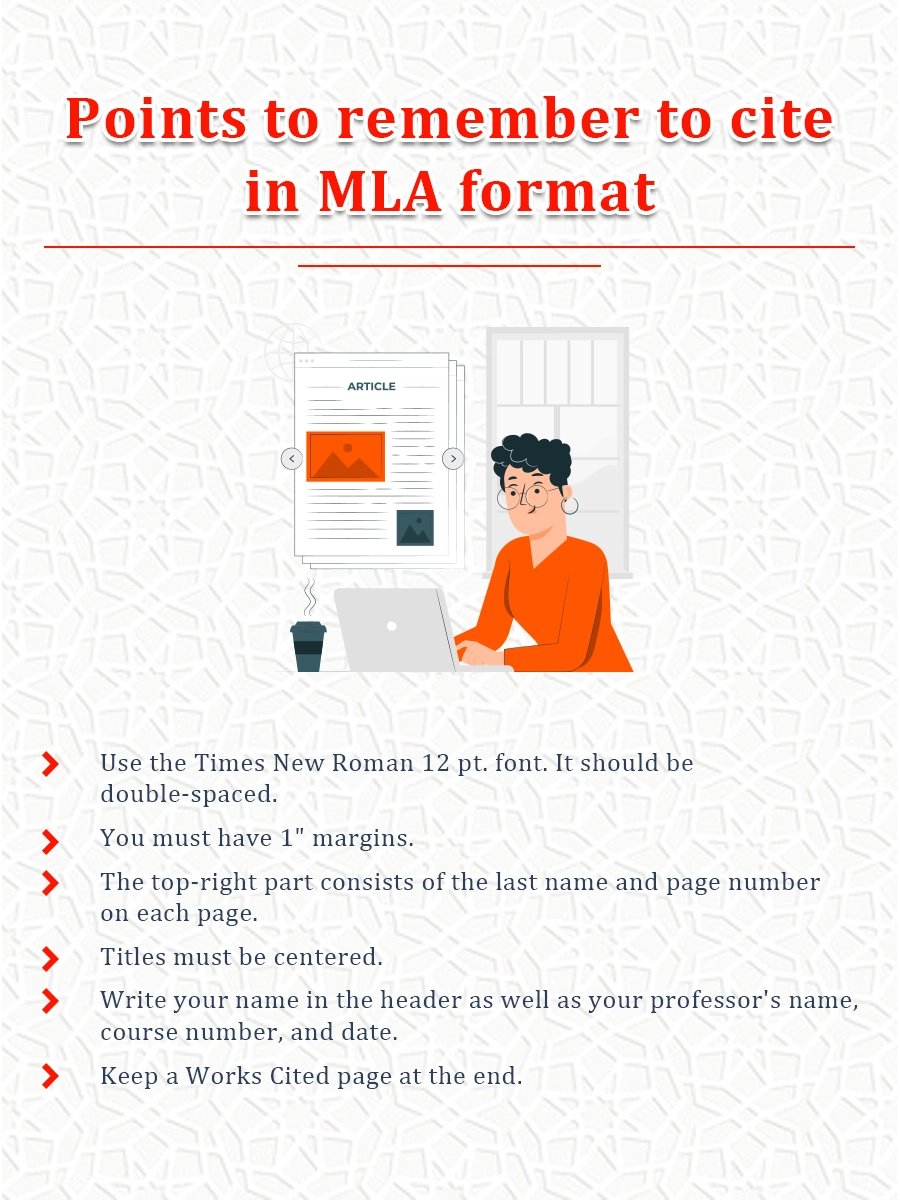 2. Points to remember to cite in the Chicago format
It is another popular formatting style. Some crucial points to note are as follows.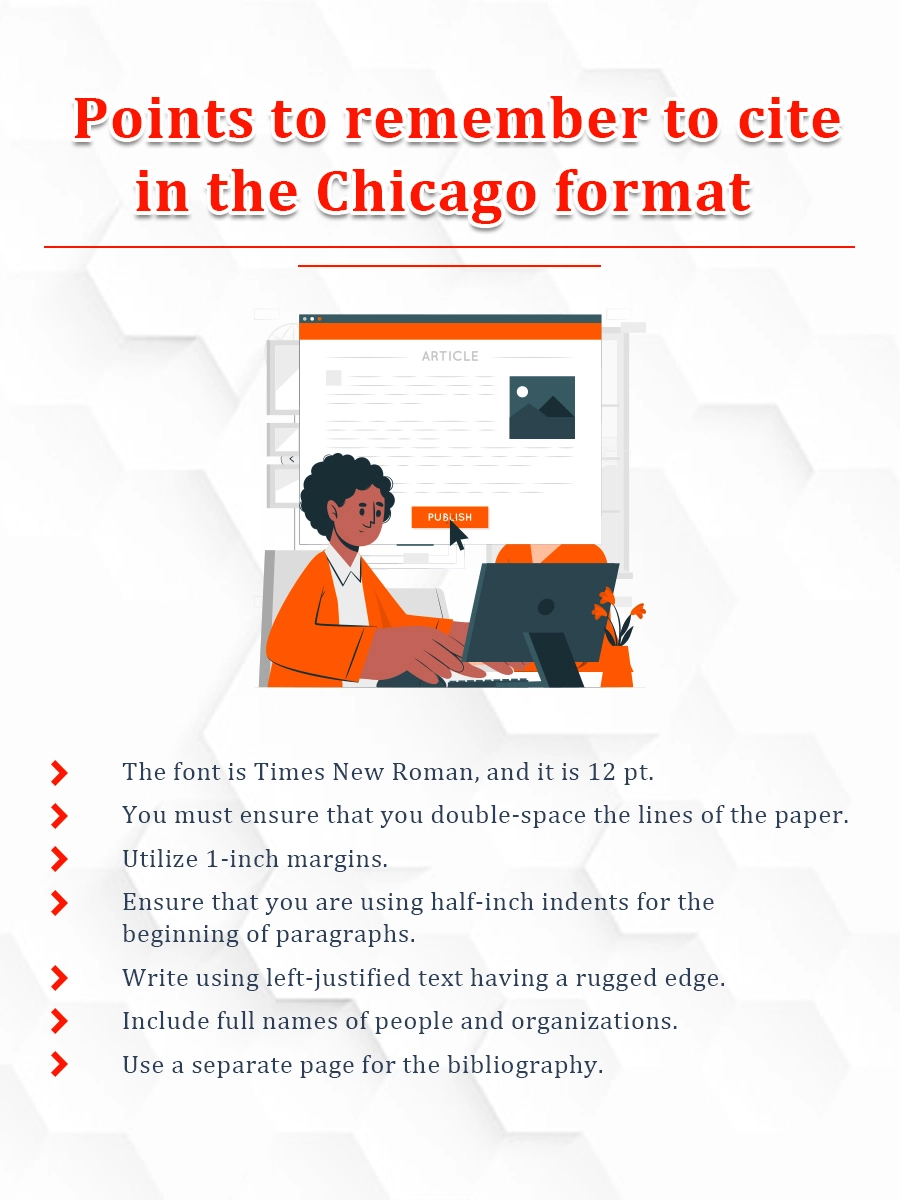 3. Points to remember when citing in APA format
It is important to follow this format if your teacher demands that you do so. Here are some essential points regarding it.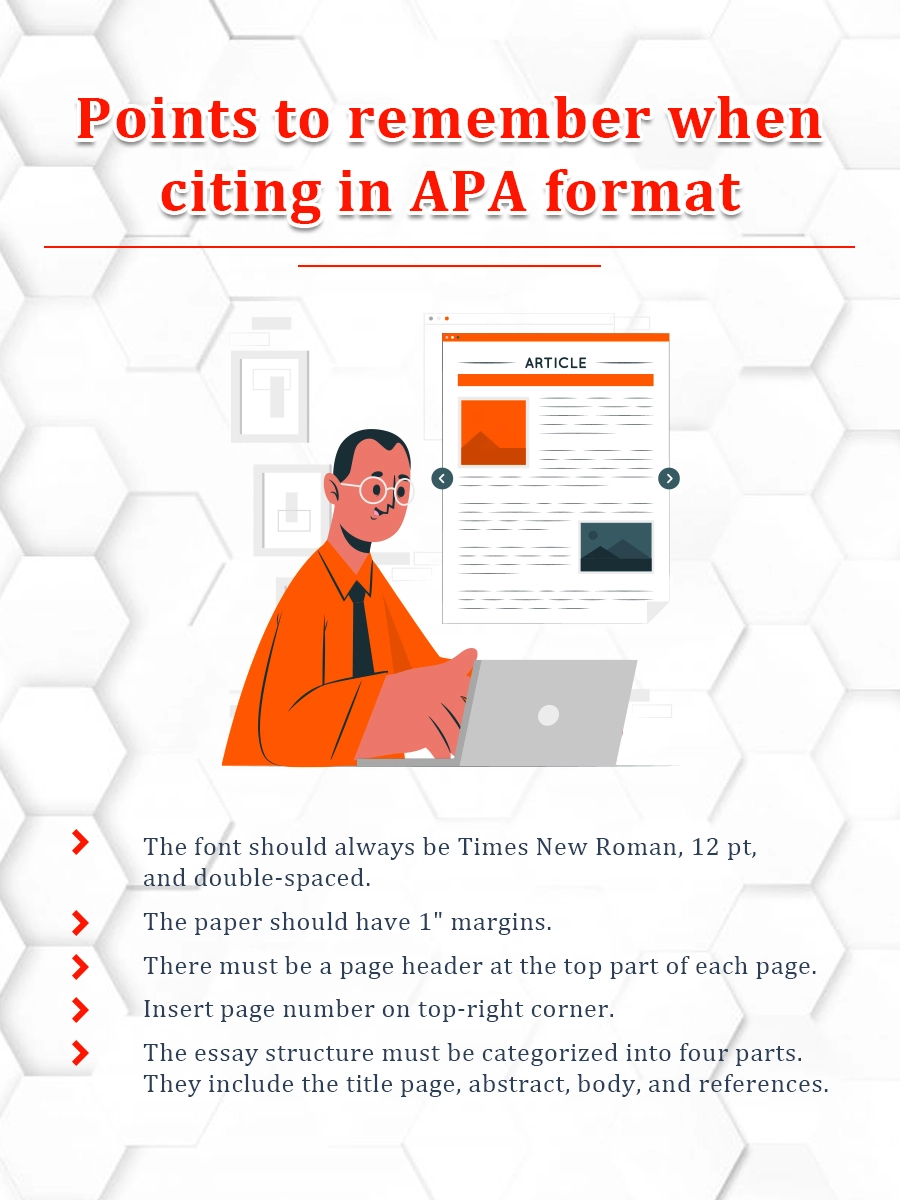 Example of a Synthesis Essay
To better understand how to write a synthesis essay, you can go through the example below. It will help you to handle the writing task well. The below synthesis essay example is on the topic 'Should there be free higher education?'
Introduction
To write a good introduction, you should carefully read the example below. This sample introduction will help you frame yours better.
✅Example
Attendance prices at various universities have been increasing steadily through the decades. The significant cause for a greater tuition cost is mainly the fact that some ten years ago, higher education was not a necessity, but a privilege. However, everything has changed significantly since the last decade. Although entirely free higher education still seems like a part of an ideal world, the wealth of a family shouldn't be a prerequisite for the future.
Thesis example
Many students wonder how to write a synthesis essay thesis. Check out this example of thesis and compose a strong one.
✅Example
In the United States, the higher education cost is increasing by 30 percent each year. As a result, more than half of students are finding themselves not being able to afford a college education. If this scenario persists, the time is not very far when hardly anyone will be able to afford it. On the other hand, free education can ensure equality and lead to the creation of an educated workforce.
Body paragraphs example
In the body part, you blend your ideas and statements into a coherent argument. Here is a synthesis essay example of the body section.
✅Example
The needed action for enhancing the society in which we live is free higher education. When education becomes more accessible, it will result in more number of highly educated people. Consequently, we'll have people who will know the history and existing scenario of the society they live in. They will also possess better problem-solving abilities. Apart from that, free higher education will result in suitable levels of equality. It, in turn, will bring down the gap that exists between various social classes.
There is another point in support of free education for everyone. It is that it has the potential to improve the motivation and productivity of students. They will have better career prospects, irrespective of their financial or social status. Thus, it will prompt more people to be a part of the workforce for high-level jobs.
Conclusion example
Writing a persuasive conclusion is essential to getting your essay approved. Read through this sample conclusion, so you know how to structure yours.
✅Example
In recent years, many students are finding themselves unable to afford higher education. As a result, people find themselves living a life they don't really desire. Many are working at a job that demands more labor from them in return for little money. They are struggling to make ends meet. In the event of the continuance of this situation, poverty will increase. There will also be a greater gap between different classes. To make a change, there's a need to make higher education accessible and free for all. 
How to Select a Good Topic for Your Essay
A good topic is debatable. The essential steps to pick a suitable topic are as follows.
Go through the various ideas and topics. Read from the different sources and study the issues in-depth. It will help you to find if any of them pique your interest.
Pick a topic and select useful sources that you will include in your paper.
Apply ideas from your sources in the outline of your essay. It will make the essay writing help process much more manageable.
Choose a topic that's debatable. It's because such issues have already been discussed. People get emotionally charged when it comes to such topics. Some examples of debatable issues include gun control, income inequality, and drug legalization.
Final Words
After reading this guide, you won't have any doubts about how to write a synthesis essay. You must assert a claim and combine data from several sources to prove it. The article will enable you to learn how to write it in the best possible way. So, if you need more help creating this work, feel free to speak to a professional essay writer or you can take help from essay writing services.