Many college applications include a personal statement or essay in addition to grades and transcripts from standardized tests. Personal statements may be a source of anxiety for applicants due to the absence of specific information. Thus, it becomes an open-ended type of writing. Therefore, it is essential that you understand what is a personal statement and the skill of "How to write a personal statement".
Furthermore, even the language used while writing a personal statement may be perplexing if you aren't acquainted with it beforehand.
A personal statement differs from other forms of writing. So it is better to go through each of them.
What is a personal statement?
A personal statement explains who you are and your goals in life. Admission committees use personal statements to get a better sense of who you are and why you want to attend their institution. Unlike "college essay," this terminology is also used for graduate school application essays.
Writing an excellent personal statement can be easier and more productive if it is in the right format.
Key Attributes of A Personal Statement Format :
Ensure a standard format of single-space personal statement
Keep the paras between 5 to 8 paras and words upto 7,000
Choose a prestigious cover letter font like Arial, Calibir, Times New Roman and Verdana
Input your Name and Contact Info At The Top
Consider some head-turners samples and make the personal statement a big success! Here are some popular ones:
Law School Admission Sample

Financial Difficulties Sample 

Financial Difficulties Sample

Immigrant Student Sample

First-Generation College Student Sample

General College Personal Statement, Sample
Looking for expert guidance? Of course, you'll, a personal statement writer helps you with a personal statement format and make it more appealing and rewarding for you. So Don't Let This Opportunity Go By.
1. College essay
Writing college essays can be easier if you work with a meticulous approach. A college essay resembles a personal statement in many ways. It describes the topic of any topic.  It may or may not be about you. Thus, you need to understand what is an essay prompt before you write an essay. A college essay prompt is a question or statement to which you are expected to provide an answer in your essay.
2. Supplemental essay
A supplementary essay is anything you write in addition to your main application essay. Many universities simply need students to submit one piece of writing. Some institutions, on the other hand, require you to write additional essays in addition to your personal statement in response to different questions.
What is the purpose of the personal statement?
Colleges ask for personal statements for a variety of reasons. The most important one is that it offers them a better understanding of you beyond your academics and test results.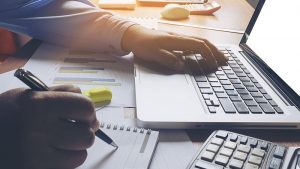 1. A better understanding of your character
The personal statement offers admission committees a glimpse into your character and how valuable you'll be to the school's environment if accepted.
Essentially, the statement serves as a springboard for more discussion about your character and personality beyond your academics and test results. . To elaborate, if you don't have a statement, your application is just a bunch of numbers: your GPA, your SAT scores.  The personal statement is where you get to show off your unique personality.
2. Demonstration of writing ability
A secondary aim of the statement is to act as a writing sample and assist schools to realize that they have the abilities required to thrive in college courses. Take the time to write something you're pleased with within your personal statement. It's your greatest opportunity to showcase your writing skills.
To put it another way, if you're not a gifted writer, don't worry. Admissions officials simply want to see that you can articulate your thoughts effectively. No matter what, your statement should definitely not contain any mistakes or typos.
3. Explaining circumstances
Some individuals use the statement as an opportunity to discuss how their grades in high school have been affected. Make careful to include any relevant conditions on your application. The colleges want to know whether you battled with a significant problem that impacted your high school record.
4. Describe why you're interested in the school
Many universities want to know why you're applying to them particularly. Hence, they'll ask you to write an essay or paragraph on the subject. Admissions officials use these questions to gauge your enthusiasm for the institution and the likelihood of attending if admitted.
Tips from the pros on how to begin your personal statement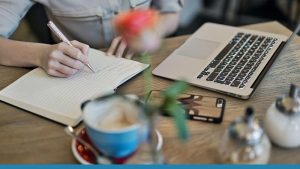 While drafting a personal statement, several admissions coaches suggest the following strategies.
Instead of attempting to come up with a snappy beginning, try to think of something more subtle.
The first line of your essay should capture your interest in the field you're applying for and convey your passion for it.
Identify yourself, explain why you are taking the course. Show that you have a firm grasp of the material.
We want to hear about your excitement about the course. This is a good place to start. Just write what comes to mind.
The first two lines of your essay should explain why you wish to pursue this particular course of study.
The first paragraph of your application should demonstrate your familiarity with the position for which you are seeking.
Before you begin writing, consider the following questions:
"Personal statement writing services" recommend that you adhere to the guidelines listed below before starting to write yours.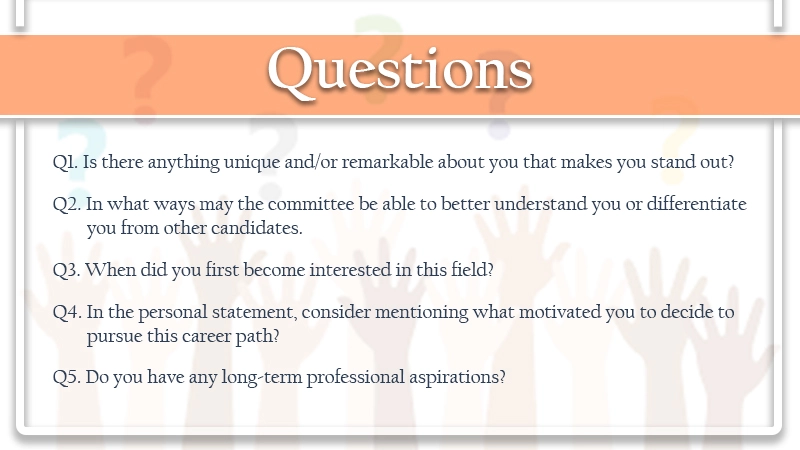 How to write a personal statement?
It's important to remember that a personal statement is brief writing about yourself, that's meant to be submitted to an admissions committee.
We suggest certain writing methods which would help you to make a positive impact on your senors. To begin, make sure you comprehend the assignment completely, including all of the required topics and the intended word count. If you know the steps to take, it's time to get to work.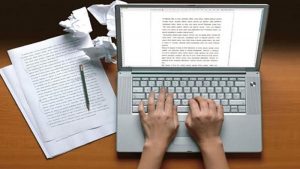 1. Inventing new ideas
Phase one of the brainstorming process is generating a variety of possible topics for discussion in your personal statement.
You would come out with an idea to write about a life event. Include a major impact on who you are now. Start making a list of all the life events. Life events can encompass the greatest effect something had on your life which made you choose a topic.
It's easier to come up with a list of ways a major life event influenced you if you already know it. Afterward, you'll be able to choose your favorites from the list and incorporate them into your personal statement.
Is there a way to write a personal statement if you have no idea what to include? 
Here are a few self-reflection questions to get you started on writing about your life:
Ask yourself about the difficult times you dealt with thus far in your life? List down the steps you take to overcome it, and what lessons did you gain as a result of your experience?
Ask yourself what interests you the most and what would you do all day if you receive billion dollars.
What distinguishes you from your colleagues in terms of abilities, talents, or expertise? What peculiarities or characteristics distinguish you from the rest of the pack?
How does it impact your upbringing or identity on your day-to-day activities? Are you subjected to different treatment as a result of your identity? What kind of alterations have you seen in your habits as a result of it?
What people inspire you the most and the type of impact they had on your life?
Counselling
It's okay to seek counsel from friends or loved ones when it's difficult to properly reflect on oneself. Find out what your admirers value most about you by talking to them about your abilities and capabilities. What do you think your finest qualities are?
You may begin outlining your essay after you've gathered enough ideas to fulfill the criteria of the project and the word limit.
2. Arranging thoughts and ideas 
During the planning step, you arrange all of your ideas from brainstorming into a basic structure for your first draft. This is called outlining.
However, before you begin organizing your work, consider who you're writing it for. Your tone and the topics you choose to discuss in your personal statement are both determined by your reader.
A good example of a personal statement is one you'd submit with your college application. Your academic accomplishments, such as being on the honor roll, would likely pique the attention of the school's admissions officials. For job applications, however, academic accomplishments like the honor roll may not be worth noting in your personal statement.
Before you start writing your personal statement, find out what your audience wants to know. Recruiters at colleges and universities want to know whether you're a good fit for their institution. In other words, you should provide information about yourself that shows you're a suitable match for the position. When applying for a job, employers want to see evidence that you have a strong work ethic and mastery of the skills required for the position.
Reread your brainstormed list of ideas with a particular reader in mind. Sort them into groups and then decide what to retain and what to discard.
Your personal statement will have three sections: an introduction, a body, and a conclusion. At this time, you do not need to worry about the specifics. Ensure that every necessary concept is included and ordered correctly for the time being.
3. Creating a draft
The drafting step of creating a personal statement – is the most time-consuming and involved procedure. You can compose your personal statement as per your wish.
It's okay if your rough draft isn't flawless. Writing a rough draft is all about putting your thoughts down on paper; editing is when you dig into the nitty-gritty of the project. For the time being, simply scribble down anything that comes to mind. You can always go back and make it better later.
You would want to grab your reader's attention right away with an intriguing beginning hook. Then, in the following lines, elaborate on that concept.
It's difficult to write critically about oneself when you can't see the big picture. Try freewriting if you're having trouble. This is a method in which you jot down everything that comes to mind, even if it's not going to be used in the final product. When you're stuck as a writer, freewriting maybe your jolt of inspiration.
Because you're writing about your own life, you may be as open and honest as you want. It's quite common for people who are reading your work to want to hear your narrative in your own words. They can obtain the facts from your school records or resume/CV, but they can only receive your take on these things from you. Don't let them down!
4. Incorporating changes
When you already have a rough draft in front of you, it's much simpler to pick out the right words and rearrange the structure. Now that you've finished revising your personal statement, you may make any necessary corrections.
In the revision stage, use these self-editing techniques, such as avoiding passive voice, omitting superfluous words, avoiding repetition, and so on. For the time being, don't sweat the little stuff like spelling and grammatical errors. You'll get to it when you proofread.
If you're writing a personal statement for someone who hasn't met you before, make sure everything is crystal clear. Because you're writing about yourself, you're more likely to overlook something important. This includes information that only a close friend or family member would know.
5. Checking for errors
You may begin editing your personal statement after it has been refined. The last step entails fixing all grammatical and spelling errors as well as formatting issues.
Pause writing your personal statement before you begin proofreading. For starters, if you've been working on it for a while, you must take some downtime to unwind. It's also beneficial to return to your draft after a short break to catch typos or other errors you may have missed the first time.
6. Making a submission
Submit your statement of purpose. Check to be sure you've met all of the criteria, along with the word count. Double-check now. Check to see whether it's in the format you requested (PDF, Word document, etc.).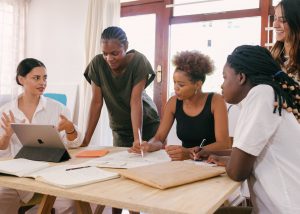 Conclude with a bang!
Put your best foot forward by concluding your essay in a way that impresses the recruiter or admissions officer. It should be a reiteration of your motivation for applying and your expectations from the event.
As a serious candidate, you should take your cover letters sincerely. It should be convincing to persuade your readers to act such as reading the CV and confirming the other academic qualifications.
You can include the following information in the statement's last section:
1. Describe how the position can help you achieve your goals: 
In certain job application statements, you may include your professional objectives and how the role will help you accomplish them. Reiterate how the school's purpose or curriculum may help you get a job after graduation. Be sure to talk about your immediate and long-term objectives in both kinds of statements, such as what you want to accomplish in school or your current job, and where you see yourself in the next 5-10 years.
2. Brief summary: 
A short review of the major ideas in your personal statement may be an excellent approach for a conclusion. Make a clear link between your past accomplishments, experiences, and abilities, and how they will benefit the business or institution you want to attend.
3. Refer back to your opening statement
Revisit what you said in your introduction to the job, school, or degree program that interests you. Consider taking this concept a step further by fusing your desire with your abilities. An enthusiastic conclusion to a personal statement may sway a business or institution into taking your application seriously.
Your personal statement for a job application should end with a single phrase, therefore choose just one of the following options. Use two or three of these techniques to create a complete and enticing conclusion in one paragraph of your personal statement for a university.
Can I approach any personal statement writing help or personal statement writing service?
Yes, you can take the help of a personal statement writing service if you are finding it difficult to write a personal statement.
Conclusion
You need to consider various parameters while creating a personal statement. Checking all the parameters described here will do the trick. Once you get a hang of how to write a personal statement, you can start writing one. If you are unable to write a personal statement, you can go content writing services. We have qualified professionals who can assist you in various facets of personal statements.