In this technology-driven world, we all are well aware of the power that content holds. Hence, content management is a great factor that needs to be handled with proper planning and utmost precision. That's when CMS comes into the picture. CMS or Content Management System is highly required to manage, publish and store the digital content. It is extremely useful for web content management and enterprise content management.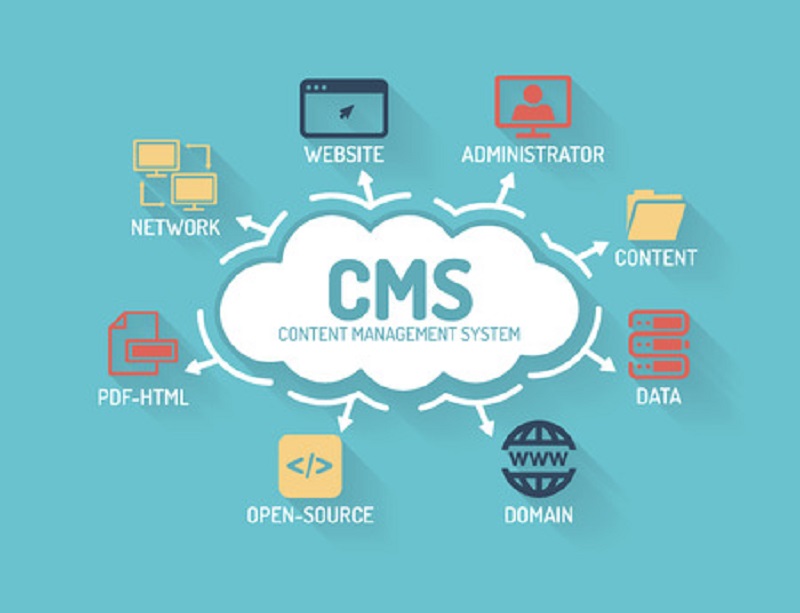 If you wish to set up a website quickly, then a lack of technical understanding may become a barrier in your journey.
In this blog, we are going to share a comprehensive guide on the content management system. Further, we will also discuss the benefits of CMS, how it works, and much more.
What Is Content Management Systems?
Content Management System is a software application that enables the users to build, edit, and manage a website right from the scratch without having to code.
Moreover, it provides the users with a user-friendly interface to modify, store and publish digital content. The best part is, it allows you to customize the functionality and design of the website by either downloading or buying the extensions and templates. This means, there is no need to code.
So, what are the basic features of a CMS? Let's have a look!
It enables the users to indulge in content creation.
It is a perfect solution for content storage.
CMS is great for workflow management.
It helps in publishing the content by organizing and pushing the live content.
How Does CMS Work?
So, we have already discussed what is CMS. Now, it's time to look at how it actually works.
Let us first look at the process of building a website right from the scratch. Initially, you need to work with HTML, which is used for adding the navigation bars, texts, images, and other essential building blocks that make a website.
Further, CSS is introduced to provide a style factor to all those components. Doing this changes the overall look and feel of the brand and provides it uniqueness. Next, JavaScript is used for enhancing the functionality by adding some interesting elements, such as slide-in CTAs. Then, upload the HTML file to your server, which would then be filed away in your database.
Now, when the user needs to make some tweaks simply download the files from the server, open the file and then edit the HTML code manually. And, be careful not to break the links prior to uploading the links to the server. Does this not sound too technical?
The Essentials Of A Content Management System
Save yourself from the headache of coding and instead get a CMS. It comprises two major components:
Content Delivery Application (CDA)
Content Management Application (CMA)
Both these applications jointly work on handling the back-end tasks such as database queries, codes, and infrastructure. It allows you to direct your focus on the front-end functions.
Putting A Content Management System To Work
You can start with a blank page of HTML. Open up the content editor and then add links, insert images, bold the texts, add CTAs or tables. Moreover, all this can be achieved by simply performing drag and drop actions. There is no need to write and code with JavaScript, CSS, or HTML. Simple, isn't it?
Further, you can simply access the admin panel and navigate along the different available sections. This way, you can make changes in the permalink structure or even install the extensions. It puts CMA into action.
Once the changes are made, the CDA performs its duties. It takes the content from the CMA, assembles the code, and then finally displays it to the front-end users and then stores it.
Types Of Websites Built Using Content Management Systems
You can use a content management system for a variety of purposes. Here are some of the popular types of websites you can build using a CMS, such as WordPress power. These are:
Social networks
Portfolios
Online courses
Static websites
E-commerce stores
Membership sites
Forums, and more.
Advantages Of Using A Content Management System
Let us now dig in and check out some of the top benefits of using a CMS.
Even Non-Coders Can Manage It
Digital advancements are there to make things easier for everyone. CMS is a result of technology-oriented developments that enable non-coders and non-developers to work on website building without any coding skills. In fact, it is a great way to enhance the website design.
Even if you lack any sort of technical knowledge, content management services professionals can help you with site customization. Further, you can enjoy extension installation and improve the overall website functionality.
The CMS allows multiple users to access the back end and work on it, simultaneously. This lets marketers produce content and enables the IT professionals, to apply the security protocols. Moreover, the developers can introduce custom code to the theme on your site. Everyone could access the same landing page and work on it at the same time.
It's an exciting and simplified way to improve the workflow as well as the overall productivity.
Get Predesigned Templates
Some of the best content management system software comes with pre-designed templates. They let the users customize their website's appearance. It further impacts the overall behavior and functionality of the site.
Do you know what simply changing a template could do? If you select and put a responsive template into action, it helps to enhance the look and feel of your site on any device. You do not need to possess coding knowledge!
It is a time-saving way to launch a website without indulging in the complex designing process that involves coding. Moreover, it speeds up the website redesigning process and simplifies it.
Make Simple Updates Quickly
CMS is highly useful for swiftly making the required changes in the website. Whether you need to make major updates or minor ones, a content management system is your best friend!
You do not have to rely on content management services experts. Just go to the dashboard and edit or update our website's content. This is a simple, yet effective way to create a dynamic website and manage the content that's relevant to it.
Powered With SEO Features & Extensions
One of the best things about CMS software is, it comes with built-in features that work amazingly for search engine optimization.
How do these tools help? Here are some of the content management examples that you can manage using these third-party applications:
You can create XML Sitemaps
Enjoy page title and meta description customization
Add alt text to the images
301 redirects creation
Make the most of SEO-friendly URL structures
Page load time optimization
It comes with breadcrumb navigation
SEO is the backbone for attaining a considerable ranking on search engines. Hence, such practices would push the overall website performance and maintain it in the longer run.
What To Consider Before Investing In A CMS?
Investing in software is always a tricky subject for businesses. Not only you will be spending a hefty amount of money, but it will also affect your performance in the future.
So, it is always wise to assess the organization's information management practices. Moreover, evaluate the primary business goals, you wish to achieve through the online content.
First, start by enlisting all the issues you wish to address, and any set of requirements you desire to meet. Understanding these factors would make the process easier for you. It will facilitate the process of selecting a suitable content management system instead of going for a popular tool.
It's important to understand that a CMS comes equipped with its specific features, benefits, size, etc. While some of these tools are accustomed to handling the accounts-related functions in eCommerce websites, others may be appropriate for the handling of blogging.
Let's have a look at some of the major points to evaluate while picking a CMS!
CMS tools are available at different price ranges. Some of them have a very complicated design and features, while others are quite easier to handle.
Needless to say, the more you spend the better features you can enjoy. If your budget is quite low, then the choice factor would be restricted.
Consider the business operations you want the CMS to support
Another major point to keep in mind is assessing the business operations you wish to support using the CMS. The best content management system for you would be the one that can meet your specific business needs.
For instance, a brand wishes to publish several images or videos in a day, then they must choose a CMS that can handle these functions smoothly.
Support & Integration Offered By The CMS
Every business incorporates a certain form of technology in its everyday functions. Thus, you must keep this in mind and pick a CMS that offers integration and support for your existing tools and software.
This could be tools like ERP, web analytics programs, CRM, etc. Therefore, go for software that streamlines your internet marketing process.
Does The Tool Let You Create & Edit Content Easily?
The content management system should come with an intuitive and user-friendly interface. This way, anyone could remove, change or add to the content.
Moreover, the editor must allow the end-users to easily manage the content, rather than the restriction of only allowing a single person to manage these functions.
The Number Of Groups Of Users
Assess the administration levels and privileges that you can avail of. Examine and consider how different level users can review the content regularly.
Most businesses nowadays value SEO. If it matters for your company as well, invest in a tool that automates SEO practices. This includes on-page SEO like image alt tags, URLs, internal linking structure, title tags, and more.
Website Building Using A Content Management System
As we have already discussed that having a CMS makes website building easier and faster. Follow this simple process to set up your site using a content management system tool.
Buy your domain name and web hosting.
Select a web browser where you wish to install your CMS.
It's time to tune up the configurations of your CMS. Doing this would majorly decide the look and overall functioning of your website.
Draft content using CMS interface.
Content Management System Platforms
Here we are presenting a compiled list of content management examples, or you may say CMS platform examples. Check them out to decide what best fits your needs!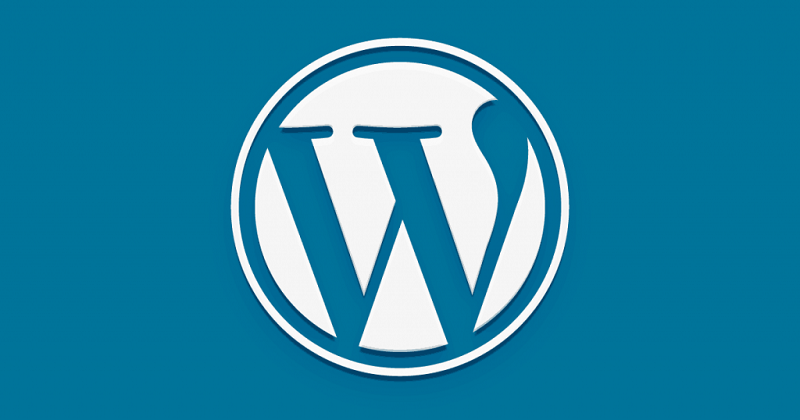 WordPress is a self-hosted platform powering and catering to a large number of websites. Build a WordPress site using Gutenberg editor, which you can, later on, customize by picking from numerous themes and plugins on the WordPress directory.
It enables you to make the most of live chat options, and add forms to your site. It is loaded with highly impressive features enabling the users to enjoy a unique experience.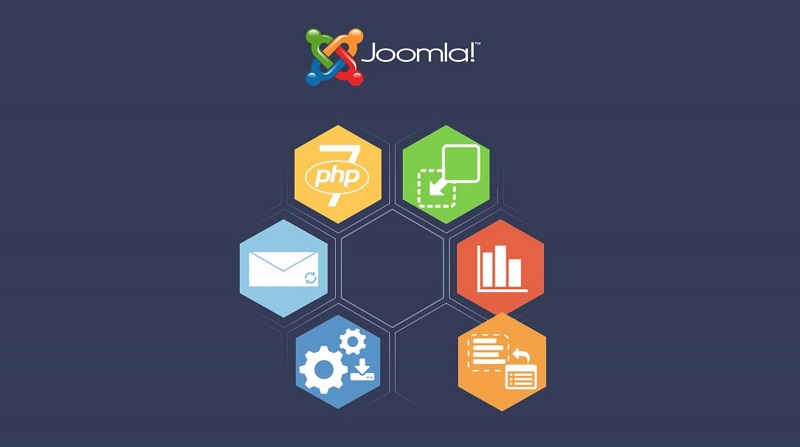 Just like WordPress, Joomla is yet another platform widely used by content management services professionals. It is a highly functional open-source system.
In fact, it is available with multiple language support and serves as a perfect option for the advanced user base. Further, you can enjoy its supreme content management options. Doesn't it sound like an ideal choice for community, membership, and social network website building?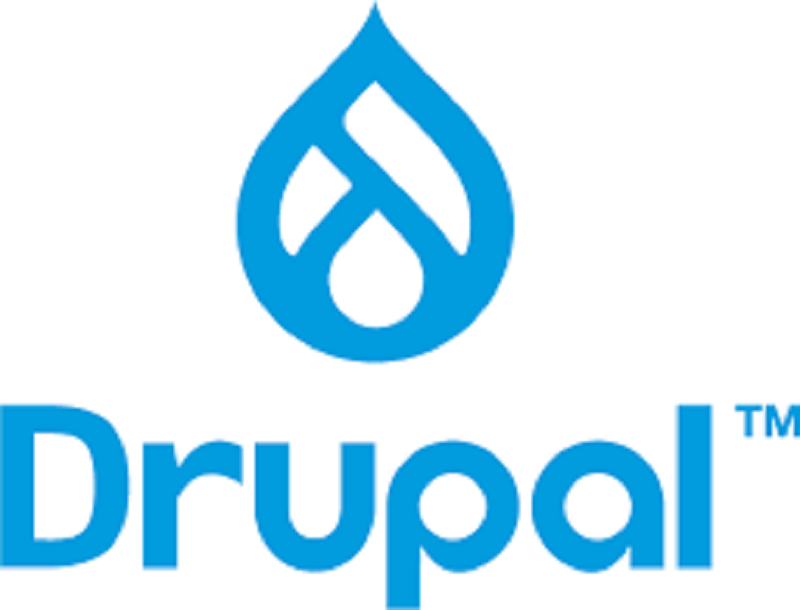 If you wish to enjoy and experience website development to its fullest, then you must consider Drupal! It takes care of the basics, so you can create a highly powerful website.
Drupal is entrusted by large-scale businesses and government corporations as well as agencies such as NASA.
What's the most interesting part is that it comes with a 44,000 module directory. The availability of the free-of-cost themes makes it best suitable for building even the most complex websites!
Final Words
A content management system is highly useful for site-building and management. It works wonderfully by providing the users with an enriching experience and tackles, half of the hurdles for them.
CMS is a perfect solution for streamlining web content and makes it easier to manage content writing services. A professional content writing company can manage all these functions for you! Enjoy collaborations, quick updates, a personalized experience using millions of templates and extensions.